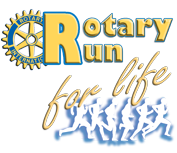 rotaryrunforlife@gmail.com
CONTACT US
Raising funds for suicide prevention and awareness - since 2004

Rotary Run for Life is an annual run/walk held
to raise funds for suicide awareness and prevention
It is also an opportunity for friends and family to remember those that have been lost to suicide
Race Day Information
Walk/Run/Marathon


Race Results
and Pictures

SPONSORS
Join the Sponsorship Club! 
Our Mission Statement – As leaders in humanitarian services, the Rotary Clubs of Stony Plain,  Spruce Grove and Parkland After Dark, in partnership with Coordinated Suicide Prevention Program (a program of the Simon Poultney Foundation) organize the Rotary Run for Life to raise funds for suicide prevention in Parkland County, the Town of Stony Plain and the City of Spruce Grove.  The organization committee is comprised of community-minded volunteers to ensure that 100% of the funds raised are used to support suicide prevention and mental wellness programs.
Any level of sponsorship from you or your business is appreciated and will be recognized within the community.
Titanium Sponsors

Platinum Sponsors
Gold Sponsors
Silver Sponsors
Please Click the Names to Visit Company Websites:
Bronze Sponsors
RCMP
Lac Ste Anne Denture Clinic
Main Street Financial
The Dash Group
Stony Plain Chrysler
Alberta Honey Producers Co-operative
Fast Trax
So-Cal
Cheesecake Cafe
Shoppers Drug Mart Stony Plain
Shelly's Finds
Famoso