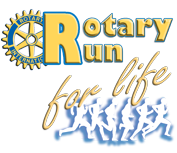 rotaryrunforlife@gmail.com
CONTACT US
Raising funds for suicide prevention and awareness - since 2004
Rotary Run for Life is an annual run/walk held in Stony Plain, Alberta every September

Rotary Run for Life is an annual run/walk held
to raise funds for suicide awareness and prevention
It is also an opportunity for friends and family to remember those that have been lost to suicide
The 14th annual Rotary Run for Life will take place on September 10, 2017.  This family oriented event will take participants through Stony Plain's beautiful trails, starting and finishing at the Pavilion at Heritage Park.  Whether running, volunteering or cheering, there is something for the entire family at the Pavilion on race day.  The Rotary Run for Life is a wonderful way to enjoy a fit and healthy Sunday while helping to raise funds for suicide prevention.
OUR  MISSION STATEMENT:
As leaders in humanitarian service, the Rotary Club of Stony Plain, the Rotary Club of Spruce Grove and the Rotary Club of Parkland After Dark, in partnership with Coordinated Suicide Prevention Program [a program of the Simon Poultney Foundation] promotes suicide prevention in Parkland County, the Town of Stony Plain and the City of Spruce Grove through awareness and educational programs.
Rotary Run for Life Sponsors
Titanium Sponsors

Platinum Sponsors
Gold Sponsors